Philosopher George Jaidar was a most amazing amalgamation of East and West, of academic and businessman, of mystic and practical, of the wisdom of the ages and the latest-breaking research on consciousness/mind-brain studies. The uniqueness of his work is that it goes far beyond mere amalgamation, which many other Western seekers have attempted, and introduces the reader to the realm of Transcendence.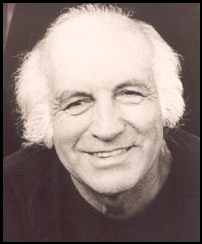 Born in Amyoun-el-koura, Lebanon, Jaidar grew up in Uruguay and California. Separated from his mother at age six, he was raised by his father and dearly loved grandmother. Starting as an altar boy in the Eastern Orthodox Church, but deeply influenced by his grandmother's stories in the Sufi tradition, he embarked on a life-long spiritual quest that involved extensive study of Eastern and Western philosophy, psychology and religion, with particular emphasis on the mystic way that transcends all religious traditions.
Jaidar received a BA in Psychology from Stanford University. He was an instructor trainer in the U.S. Air Force during the Korean War, and later became a real estate broker, builder, and developer during the tremendous post-war housing boom. He embodied the American dream, rising from immigrant roots to attain an outstanding education, and became a successful businessman. However, his achievements in business and community service (including leading a Liberal Arts discussion groups for UCLA, and leadership in political, professional, and service organizations,) and even marriage and two wonderful children did not satisfy his deep inner yearning. Jaidar decided to return to teaching, working four years toward a Ph.D. in Philosophy at UCLA, while also on the staff of the Department of Liberal Arts.
Subsequently a headmaster of a college-prep school, and then an educational consultant, Jaidar worked for 40 years primarily with individuals and small groups, encouraging growth toward what Jaidar called the Life of the Spirit or the "Life of Fullness." Drawing from his rich background in teaching philosophy, psychology, cultural anthropology, and comparative religions, as well as his grounding in both Eastern and Western mystical traditions, Jaidar proclaimed the Soul-process as an emergent mutation of human consciousness: the next stage of our spiritual evolution.
Jaidar proposed that just as Mind evolved out of and subsumes Body, Soul is evolving out of and subsumes Mind; this is what Jaidar calls transcending. Unlike the conventional view that evolution is always random and non-volitional, Jaidar shows how this nascent stage must be chosen and embarked upon by each individual. It is necessary to go beyond the comfortable known of an enculturated world view, which can go no further than ensuring survival, if that. Such a transformative journey requires courage, and George Jaidar's book explores the next requisites and the first steps on this adventure in emergent human nature and consciousness.
George Jaidar was a philosopher in the ancient meaning of the term: lover of wisdom. Insisting that the mystic is the most practical of persons, Jaidar presents, with wisdom and clarity, an introduction to transcendence. He challenges the reader to choose the mutation in consciousness to which the sentinels of our evolutionary flow – Socrates, Jesus, Gautama, St. John of the Cross, Rumi, Meister Eckhart, George Fox, Emerson, and so many others – have pointed.